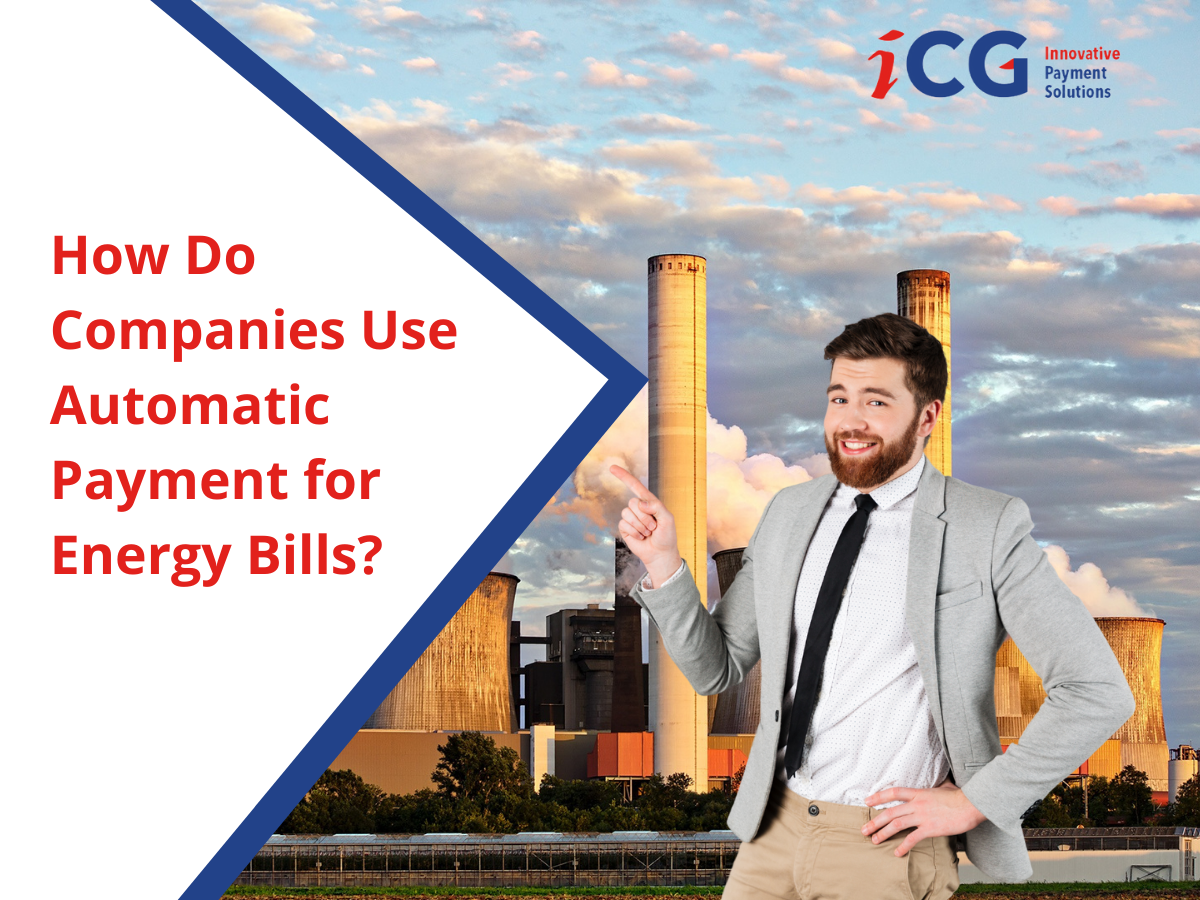 How Do Companies Use Automatic Payment for Energy Bills?
Competition in the energy and utilities market increased exponentially over the last few years.Today, there are nearly 3300 energy companies in the U.S. While most of these companies invest in the next-gen green solutions to prevent further pollution, they still use outdated technology for internal processes. These companies use obsolete financial processes and tech that make bill payments and collections a significant chore.
That said, some of these companies are readily adopting the change. This blog talks about the benefits of partnering with an automatic/recurring payments technology provider for software vendors serving the energy and utility industry.
What are Automatic Payments?
Automatic payments, aka recurring payments, are a payment method that allows customers to pay bills through technology without any manual input. Conventionally customers use this technology to pay auto loans, credit card bills, and utility bills.
Let's understand this with an example. Say a customer of an energy company gets a bill of $150 for January. They will ideally receive an invoice for bill payment within the first week of February, with details such as:
Total due amount

Due date

Additional interest rates (in case of previous late payments)
Now, the customer needs to pay the bill via a paper check, credit card, debit card, or using ACH payment solutions. Depending on the different payment technologies adopted by the energy company, one or more of these options are available to the customer.
When an energy company accepts payments via ACH debit, it will automatically deduct the right amount from its customer's bank account on the due date. To facilitate such automatic payment, the customer needs to share their bank account information and authorization only once initially when partnering with the energy company. They need not log in to a portal or send a paper check while paying bills anymore.
How can Energy Companies Get Started with Payment Automation?
Most energy and other utility companies partner with financial technology (fintech) data management companies to handle their customer data. They use primitive data software that helps them manage existing and new customers. These data management software vendors further have partnerships with reliable payment gateway providers for their customers. Here's a brief breakdown of how to can energy companies get started with automatic payments:
Step 1:

Partner with a modern-day fintech data management software provider.

Step 2:

Check if the software provider has active partnerships with advanced payment gateway providers. Usually, they will have several options.

Step 3:

Evaluate the payment gateway options and choose the one that offers the best functionality and security.

Step 4:

Look for additional payment gateway features such as

IVR payments

,

SMS payments

, and Email Invoicing for paper-free billing.

Step 5:

Collect your customers' bank details and payment authorization.

Step 6:

Start accepting automatic payments.
Benefits of Collecting Automatic Payments
Top energy companies use automated payment technologies and hosted payment portals to:
Reduce dependency on a workforce to create and manage bills

Save time spent on manually creating and distributing bills (with

Email Invoicing

)

Enable self-serve bill payment methods (with

Hosted Payment Portals

)

Offer

cash discounts

with online ACH technology

Save money on check and credit card processing costs

Reduce errors and duplicate entries
Moreover, the customer also benefits from automatic payments since this technology allows them to complete their monthly payments directly from their savings/checking account. Automatic payment ensures that they pay their bills on time, thereby helping them maintain a stellar credit score.
Modern energy companies actively partner with software vendors that can automate parts of their internal processes to make them robust. These software vendors do not always develop all data management and financial tools in-house. Instead, they partner with the most reliable technology vendors to offer their customers the best tools.
If you are one such technology vendor serving the energy and utility industry and are looking for ways to automate payments, reach out to us.
Date originally published: May 02, 2022
Categories
,
ACH Technology
,
ISVs
,
Partnership
,
Payment Processing
,
IVR Technology
,
Credit Card Technology
,
ACH Education
,
Referral Partner Tips
,
Payments Education
,
ISOs
,
Cash Discount
,
Merchants
,
Mobile Payment Techology
,
Software Integration
,
Independent Sales Organizations
,
Independent Software Vendors
,
Recurring Payments
,
Email Invoicing
,
Energy
,
Value Added Reseller
,
Developer Tools
By By ICG Digital