Automated Clearing House (ACH) processing has become increasingly popular for businesses and consumers alike due to its convenience, speed, and security. According to Nacha statistics, the ACH network payment volume went up by 8.7% in 2020, making it the seventh year the volume increased by at least 1 billion.
Small banks and credit unions can offer ACH processing as a payment solution for their commercial customers in the utility sector. This will help reduce administrative costs, boost security, and increase revenue opportunities.
This blog will discuss the benefits of ACH processing for small banks and credit unions and how they can offer this service to their commercial customers.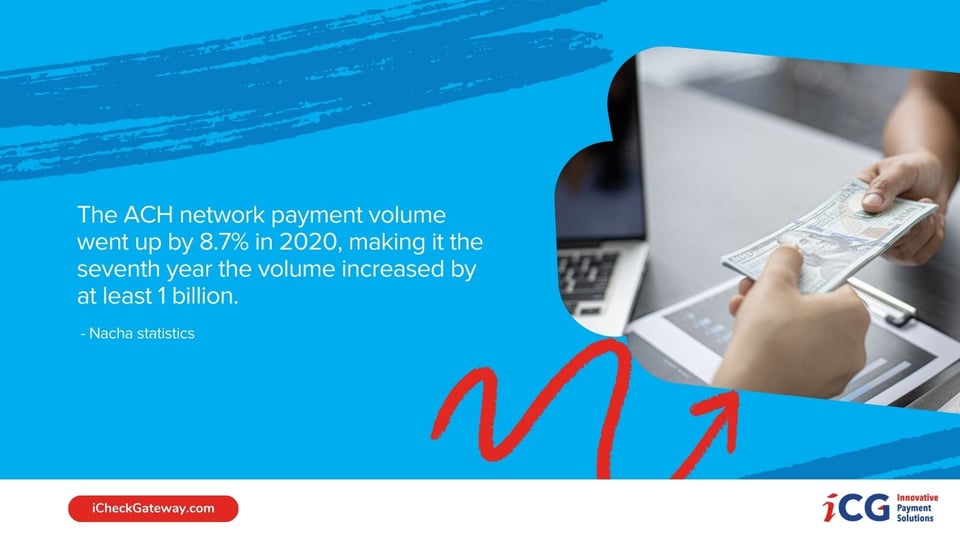 Advantages of ACH Processing for Small Banks and Credit Unions
Here are the advantages of offering ACH processing services if you run a small bank or a credit union.
To Attract and Retain Commercial Customers
ACH processing can be a valuable tool for credit unions and small banks to attract and retain commercial customers in the utility sector. Financial institutions provide flexibility and convenience to utility companies and their customers by providing these ACH payment options.
This is important because commercial customers in this sector prefer to use automated payment methods that will help streamline their billing processes. By accommodating the preferences of utility companies, small banks and credit unions can establish stronger relationships with these clients.
Reduction of Administrative Costs
Processing paper checks involves manual data entry and reconciliation, which can take time and lead to errors. However, with ACH processing, it's possible to reduce administrative costs associated with handling manual paper checks. It can help automate payment processing and eliminate the need for manual processes.
Automation allows small banks and credit unions to reduce staffing requirements and improve operational efficiency. Additionally, it reduces the risk associated with check storage and printing; therefore, the resources can be allocated to other critical business areas.
Increased Security and Fraud Protection
Approximately 84,000 Americans reported bank account fraud in 2021, an increase from 51,000 in 2020. Banks and credit unions need to adopt ACH processing to boost security and fraud protection. Transactions conducted through the ACH network go through stringent security protections, including authentication and encryption, which helps safeguard sensitive financial information.
ACH payments are encrypted; therefore, it's advisable to work with a PCI-compliant processor to minimize any risks that come with these transactions. A financial institution providing commercial customers with a secure payment platform instills trust and confidence.
Increased Revenue Opportunities
Small banks and credit unions can create new revenue opportunities thanks to the fee income generated on transaction volumes. Since ACH payments are convenient, they attract more utility companies which help expand the customer base and increase revenue streams.
Apart from getting ACH processing services from a third-party payment gateway, the small bank or credit union can offer more options like SMS payments, email invoicing and hosted payment portals. This brings in more customers, boosting the overall income.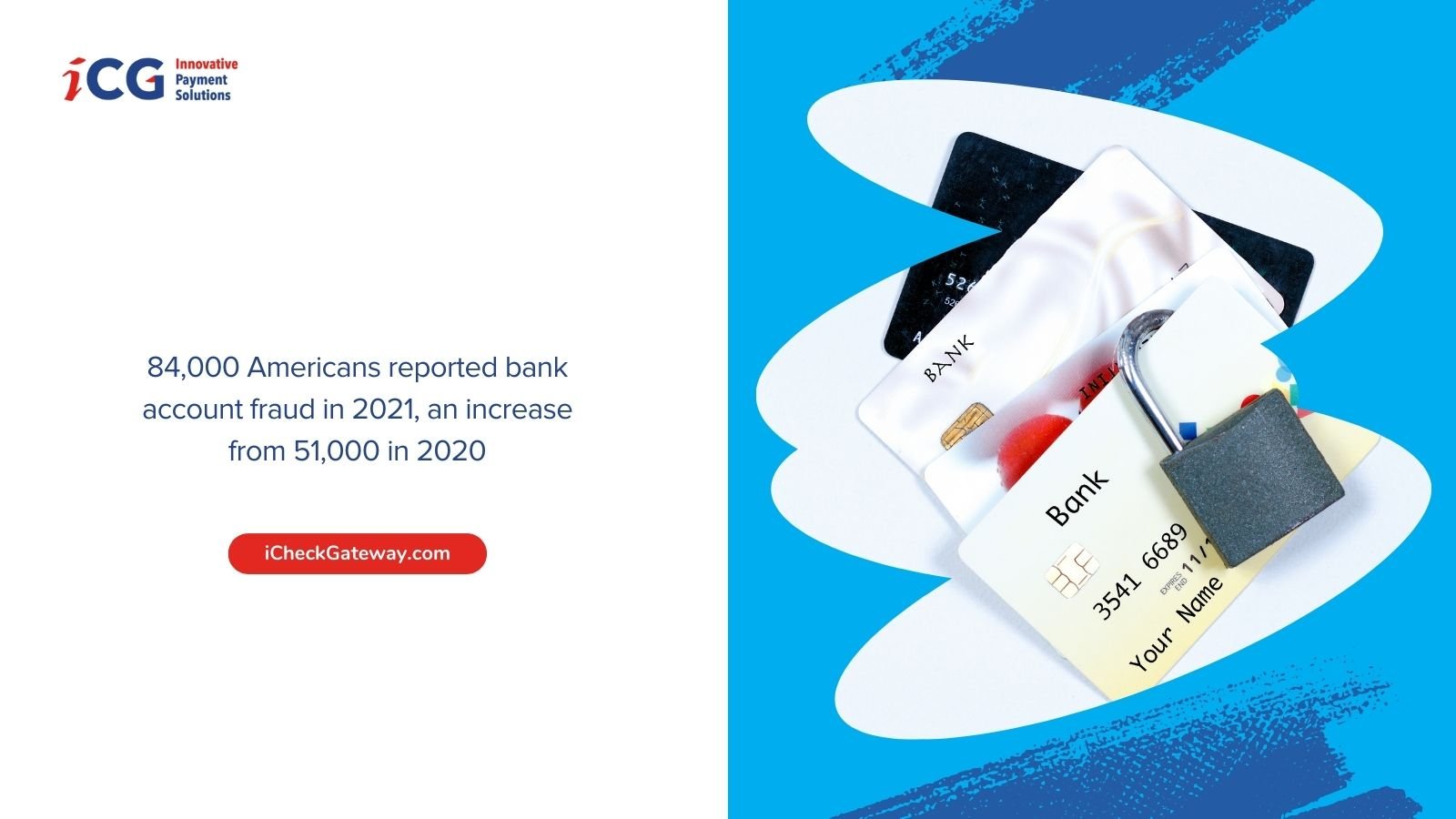 Advantages of ACH Processing for Businesses
There are different safe and fast online payment technologies for utility companies. These processes make it easy to manage payments in this industry. Here's how ACH processing benefits utility companies and consumers.
Streamlining Payment Processing
Utility companies can streamline their payment processes because ACH allows transferring funds electronically from the customers' bank accounts. Therefore, the employees don't have to process checks manually, reducing administrative costs and improving efficiency.
Reducing Costs
Businesses should use online payment systems like ACH because they save on costly processing fees. Compared to card payments and wire transfers, which get charged 2-3% of the total amount as the transfer fee, ACH payments cost between 25 to 50 cents flat fee. Therefore, utility companies can save money on transaction costs.
Improving Cash Flow
ACH processing ensures that businesses access funds much faster. While paper checks will take several days to clear, ACH transactions are automated and clear within one or two business days. Because of this, businesses in the utility sector can control their finances much better and allocate funds to specific business solutions.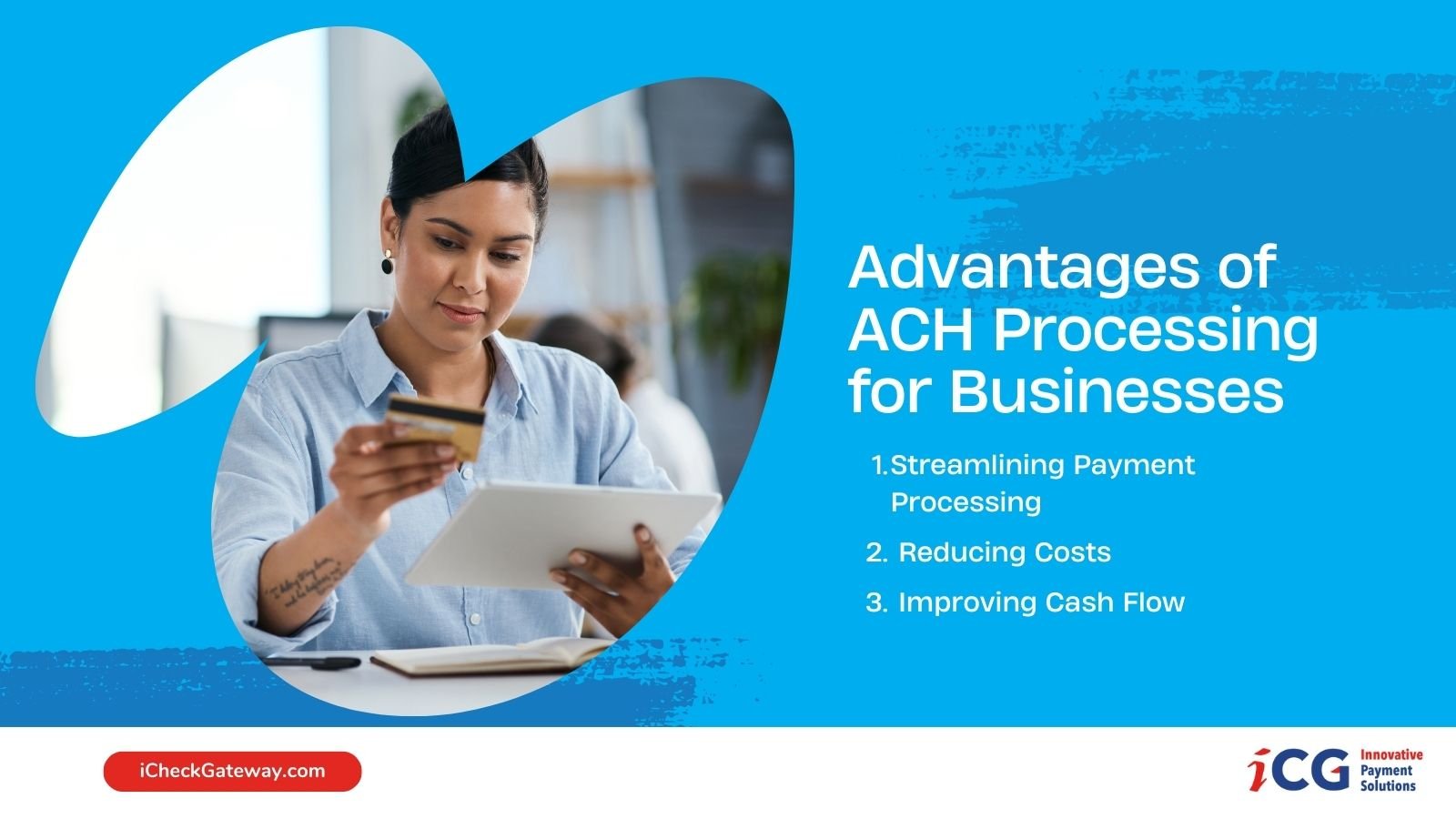 Advantages of ACH Processing for
Consumers
Here's how ACH processing benefits consumers.
Convenience:

With ACH processing, consumers can authorize payments for

recurring payments

like utility bills, eliminating the need to initiate payments manually.

Security:

Since the transactions are processed electronically, strict ACH security measures protect sensitive information.

Efficiency:

Payments are made on time; therefore, consumers don't have to worry about late payments or potential penalties, making the process more efficient.
How Small Banks and Credit Unions Can Offer ACH Processing to Their Commercial Customers
Here are the steps a small bank or credit union should follow to set up ACH payments.
Step 1: Develop ACH Infrastructure with Strategic Partnerships
To provide ACH services to utility companies, small banks, and credit unions should partner with third-party payment processors who can help them streamline the implementation process.
Step 2: Integrate with Existing Banking Systems
Integrating the ACH network with the existing banking systems enables seamless data flow between all core business functions.
Real-Life Examples of Small Banks and Credit Unions That Have Successfully Implemented ACH Processing
Conclusion
ACH processing offers a convenient, efficient, and secure payment solution for businesses and consumers alike. Small banks and credit unions can benefit from offering ACH processing to their commercial customers in the utility sector by reducing costs, improving revenue opportunities, and attracting and retaining customers. By partnering with third-party ACH processors like iCheckGateway.com, small banks and credit unions can easily offer this service to their commercial customers.