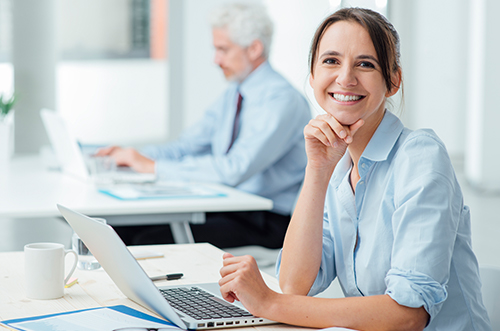 Latest Payment Technologies for Merchants in 2022
Modern-day business owners have many payment options and see various segmented processing solutions. Without the proper payment education, these business owners may struggle with vendor choices. Custom payment gateways help their partners and merchants lead with value-added solutions like credit card and ACH payment technology to acquire new customers and retain existing ones. Additionally, these solutions help business owners integrate their transaction and collection processes seamlessly.
What Makes iCheckGateway.com Unique?
iCheckGateway.com (iCG) offers affordable technical payment processing solutions integrated with a robust and seamless virtual terminal. With experienced fintech developers, iCG combines ACH and credit card processing onto a single platform with unified reporting.
Custom Payment Technology Options
Merchants can now access customizable technology-driven solutions for enhanced productivity, giving end-consumers multiple convenient payment options. We design custom internet applications tailored to the specific needs of the merchant business. The payment solutions we offer include:
IVR Payments:

Helps customers make payments by credit card or ACH on an automated phone system. These systems let a merchant offer 24x7 services where customers can pay without speaking to a live representative.

Hosted Payment Portals:

With hosted payment portals, merchants put a "Pay Now" button on their websites that redirects a customer to a secure payment page mimicking the design of the home website.

Recurring Billing:

Recurring billing lets merchants set up an automatic schedule to debit a customer's bank account or credit card with just a few clicks. Consequentially, merchants also use recurring billing with the custom, hosted payment portals.

QuickBooks Plugins:

Merchants use this plugin to pull payment data from the gateway into QuickBooks and apply it to invoices. This plugin also lets them process payments directly in the QuickBooks application interface.

Email Invoicing:

This solution helps merchants send email invoices with a link that allows customers to pay their bills online.

Check Verification:

Check verification gives merchants real-time access to positive and negative account information, helping them eliminate potential fraud and reduce the likelihood of returning unpaid items. The Green Sheet shares the

importance of boosting check acceptance rates online in real-time.

API Development:

API development helps merchants seamlessly integrate web services from many software applications. Preferred iCG Partners utilize payment technology in tandem with their system.

And More:

Best of all? iCG solutions help merchants collate all ACH credit transactions in the same place, regardless of how the payments are processed. Our

virtual terminal

gives merchants the details of each transaction made with any supported payment options.
Options for Success
Customers report iCG for being user-friendly, functionally dependable, and customizable. Our reliable payment technologies serve various industries, big and small organizations in the
We also help B2B service providers, software companies, and independent sales organizations that want to leverage innovative payment technologies. Speak with our team of relationship managers or request a quote to discuss customized solutions that fit your needs.
Date Originally Published: September 15, 2015
Date Updated: July 26, 2022