According to Gitnux, medical billing errors in the US healthcare system cost an estimated $935 million weekly. Studies reveal that 80% of these medical bills have errors, with over 25% of these mistakes due to typos.
Additionally, 35% of medical bills remain unpaid due to unnoticed billing errors. Often overlooked during the payment process, these errors cost over $100 per bill.
Manual data entry, tedious reconciliations, and billing errors result in this.
Now, that's just in healthcare. Similar errors and challenges in utility companies plague their payment processes as well. Incorrect meter readings to billing discrepancies, manual entry, and reconciliations create ground for financial losses and frustrate your commercial customers.
The solution? User-friendly payment portals.
A payment portal with advanced automation and intuitive features offers a transformative solution that simplifies and streamlines payment processes.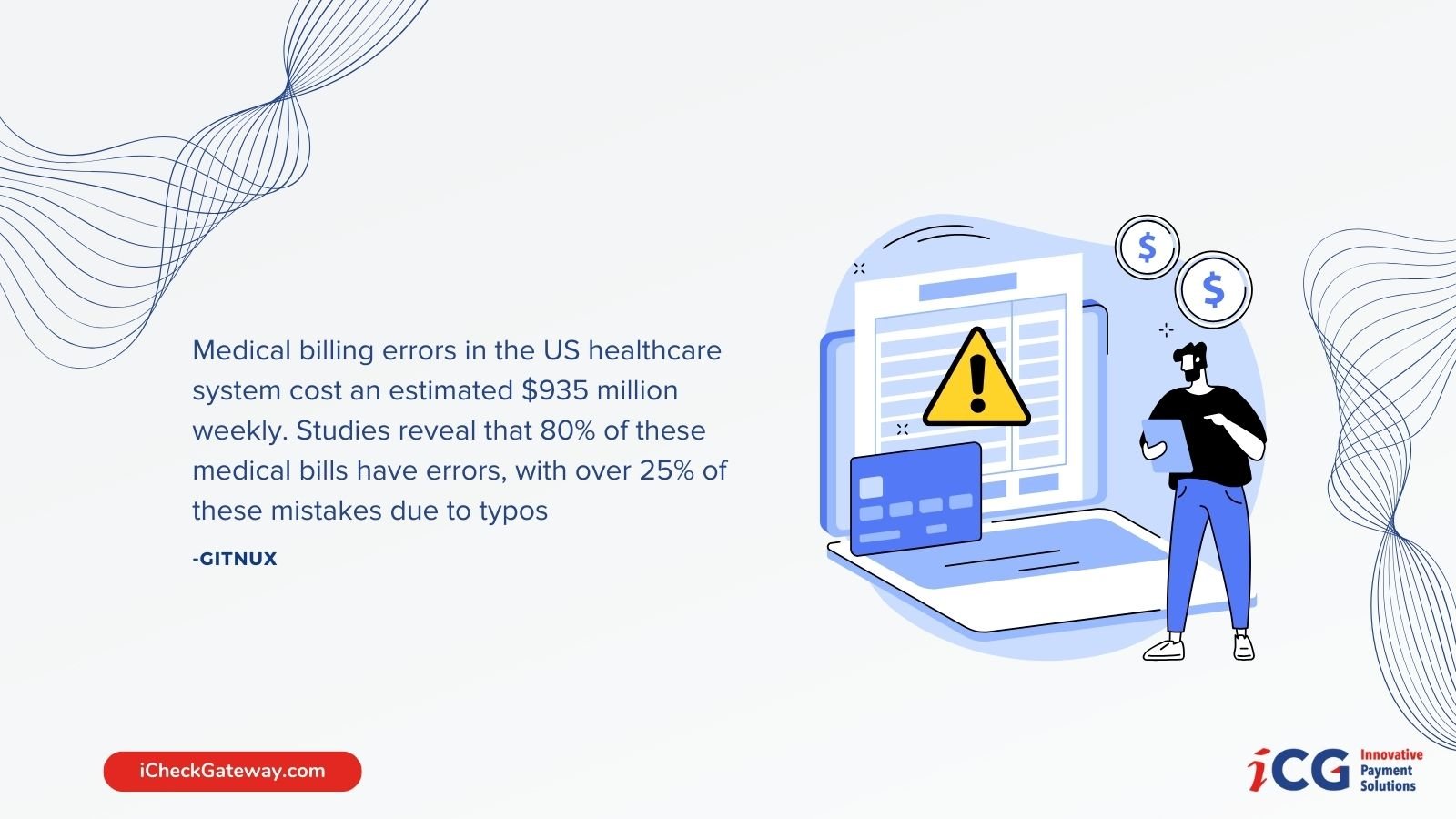 Challenges in Payment Processing for Small Banks and Credit Unions
Payment processing poses unique challenges for small banks and credit unions. Unlike large financial institutions, small banks and credit unions often operate with limited resources and outdated systems and face specific hurdles that hinder their payment processing capabilities.
Let's explore some of these challenges in detail:
Limited Resources
Small banks and credit unions have fewer staff members and budgetary constraints than larger institutions. This impacts their ability to invest in advanced payment processing technologies, hire dedicated payment specialists, or allocate sufficient resources for system upgrades and maintenance.
As a result, they struggle to keep up with evolving payment trends and customer demands. Employees spend excessive time on repetitive and error-prone tasks, limiting their capacity to focus on more value-added activities.
Outdated Systems
Many small financial institutions rely on legacy payment systems.
"Legacy core banking systems are often decades old, mainframe-based platforms that support a bank's back end operations."
These systems need more flexibility, integration capabilities, and modern payment solutions offer advanced features. Outdated systems and inefficient reconciliation processes result in payment errors, delays, and discrepancies.
Commercial customers need help accurately tracking their payments, reconciling their accounts, and obtaining timely support. This leads to a poor customer experience.
Complex Compliance Requirements
The payment industry is heavily regulated, with stringent compliance requirements, such as Know Your Customer (KYC) and Anti-Money Laundering (AML) regulations.
Compliance gaps lead to penalties, reputational damage, and legal consequences. It's, therefore, crucial for your institution to invest in robust compliance measures, which is not easy.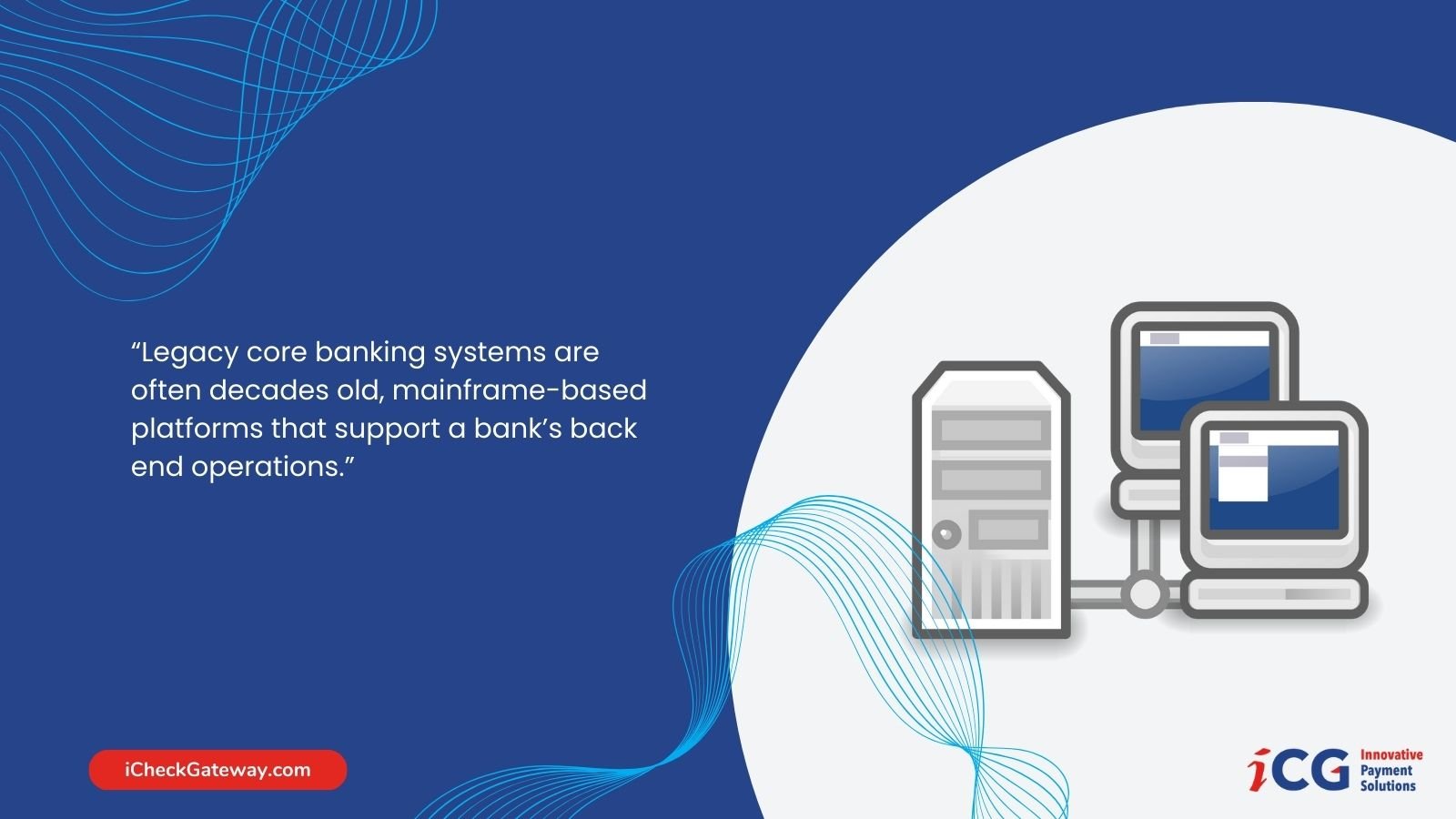 Advantages of a User-Friendly Payment Portal
Enhanced Customer Experience
A payment portal allows commercial clients to easily view and manage their accounts, make payments, access payment history, and set up automatic payment reminders.
These self-service options empower customers with control over their payments. As a result, you improve customer satisfaction and loyalty.
Increased Efficiency and Cost Savings
McKinsey Insights states, "A second wave of automation in banking will increase capacity and free employees to focus on higher-value projects."
For example, Barclays successfully integrated automated solutions into various operations, including accounts receivable and fraudulent account closure. This strategic move resulted in substantial benefits for Barclays, like an annual reduction of approximately $225 million in bad-debt provisions and significant savings of over 120 full-time equivalents (FTE) positions.
Suppose your bank or credit union implements the same through a partnership with payment processors. In that case, staff members can focus on higher-value activities, like customer support and strategic initiatives, rather than spending time on manual data entry or reconciliations.
Expanded Payment Options
A user-friendly payment portal accommodates various payment methods, including:
Credit/debit cards

ACH transfers

Electronic funds transfers
This versatility enables your bank to cater to diverse customer preferences and adapt to evolving payment trends.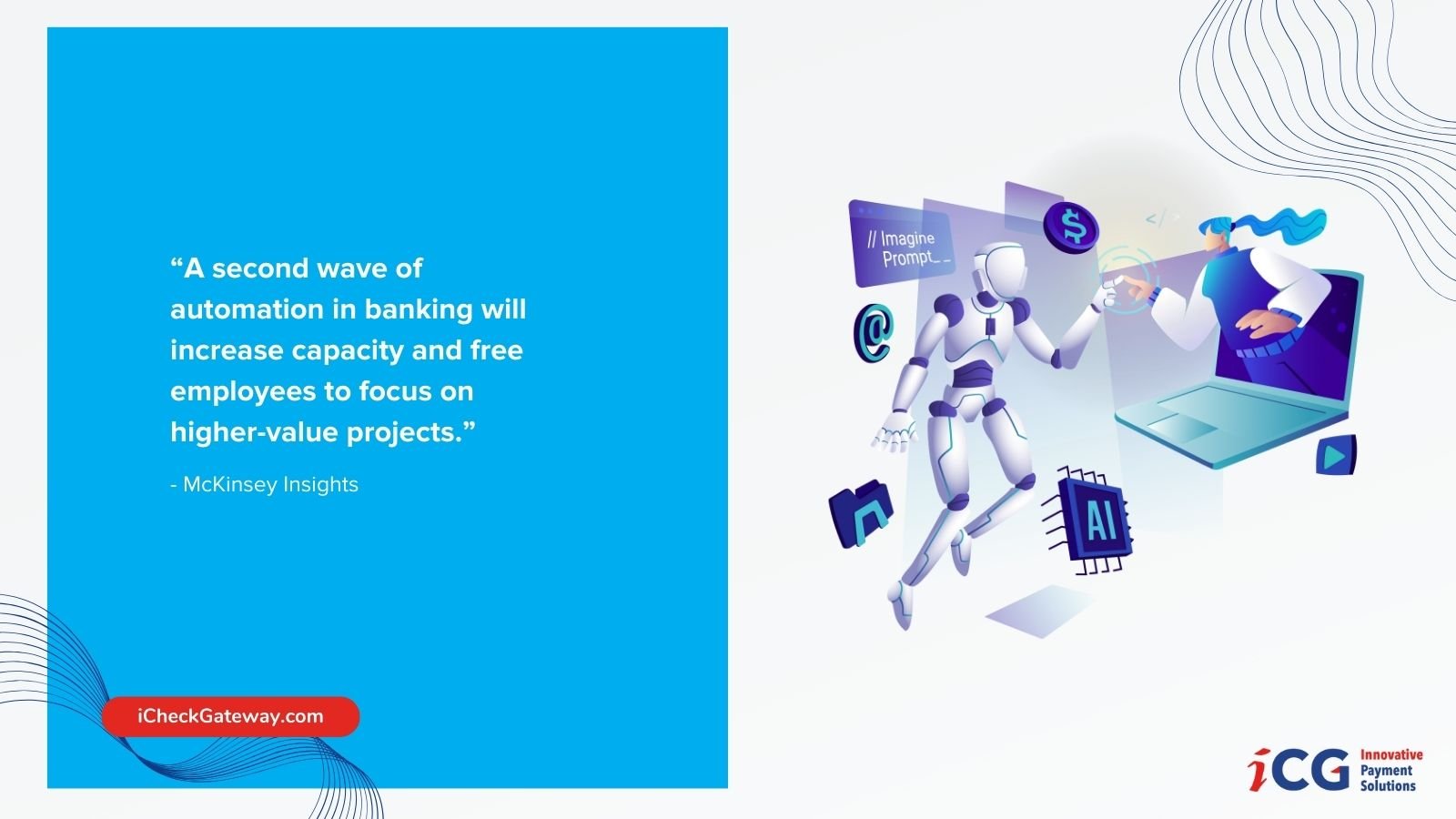 Key Features of a User-Friendly Payment Portal
A user-friendly payment portal is easy to use and navigate and provides a seamless payment experience for customers.
Some key features include:
Intuitive Interface
The best payment gateways have a clean and intuitive user interface that makes it easy for customers to navigate and find the necessary payment functions. Clear labels, organized menus, and intuitive design provide a seamless user experience.
Automated Recurring Payments
The recurring payments feature allows customers to schedule regular payments, such as monthly bills or subscription fees, without manual intervention. Customers can easily set their payment preferences and select the frequency and duration of recurring payments with these credit union payment solutions
The portal automatically initiates the transactions at specified intervals.
Reporting and Analytics
According to McKinsey, companies that invest substantially in data analytics saw a 6% average initial profit increase. A robust payment portal offers comprehensive reporting and analytics capabilities. This lets customers access detailed transaction histories, track payment trends, and generate insightful reports.
Benefits for Commercial Customers
Most commercial clients deal with large transactions. For example, a utility company deals with a lot of recurring payments. So, how does offering a hosted portal help them?
Convenient and Secure Payment Options
First, payment portal for banks provide various payment options for commercial customers, including credit cards, debit cards, wire transfers, and ACH payments. So when settling invoices, disbursing funds, or managing recurring payments, customers can choose from various secure payment options.
Improved Cash Flow Management
A payment portal provides real-time visibility into payments.
Online payment methods allow commercial clients to track their incoming and outgoing payments and adjust their cash flow as needed. Real-time transaction tracking, comprehensive payment histories, and robust reporting functionalities help them to:
Make informed decisions

Optimize budgets

Seize growth opportunities
Enhanced Transparency
In the portal, you can see information such as the date, amount, and payment type thereby resulting in efficient payment processing. No more stumbling in the dark, uncertain about payment statuses, or lost in a labyrinth of paperwork.
Successful Implementation of User-Friendly Payment Portals:

BCU Improves Efficiency with ACI's Virtual Collection Agent

In the face of rapid member growth and an increase in delinquent loans, BCU sought to enhance its collection process. Instead of adding more staff to handle the growing volume, they turned to ACI Worldwide's Virtual Collection Agent. This innovative solution offered online, mobile-friendly self-service options to make payment arrangements more accessible to members. The results? In one year, they collected more than $1.1 million in past-due payments without the need for additional staff.
Choosing the Right Payment Portal Solution
Not all payment portals are created equal. So, what should you consider when choosing a payment portal solution for your small bank and credit union?
Security
Security should be a top priority.
Ensure the payment solution complies with industry standards, such as the Payment Card Industry Data Security Standard (PCI-DSS). Look for features like encryption, tokenization, fraud detection, and robust authentication mechanisms to protect customer data and prevent unauthorized access.
Integration and Compatibility
Evaluate how well the payment portal solution integrates with your existing systems and processes. It should seamlessly integrate with your core banking system, online banking platform, and other relevant software.
Compatibility with popular eCommerce platforms and mobile apps can also be beneficial if you expand your services in those areas.
Customization and Branding
Look for a payment portal solution that allows you to customize the interface and branding to align with your bank or credit union's visual identity. Such payment gateway services help reinforce your brand and create a cohesive experience for your customers.
For example, the iCheckGateway payment portal offers a customizable solution that seamlessly integrates with your customers' websites, ensuring a consistent user experience.
iCG provides you with four levels of customizable options:
Generic payment portal

- Limited design and functionality

Level 1 Customization

- The payment portal is designed to look like the merchant's website

Level 2 Customization

- Customization takes the portal a step further by enabling customer registration and login functionality.

Level 3 Customization

- This option provides customers with a data-driven portal, offering features such as displaying balance due amounts and payment history.
Conclusion
Setting up a payment portal is a crucial step to ensure you're not left behind by the second wave of automation in banking. Choosing iCG as your preferred payment gateway provider will offer you a range of benefits, including customizable payment portal solutions that integrate seamlessly with customers' websites.
Schedule a meeting with our experts to learn about the payment portal requirements.