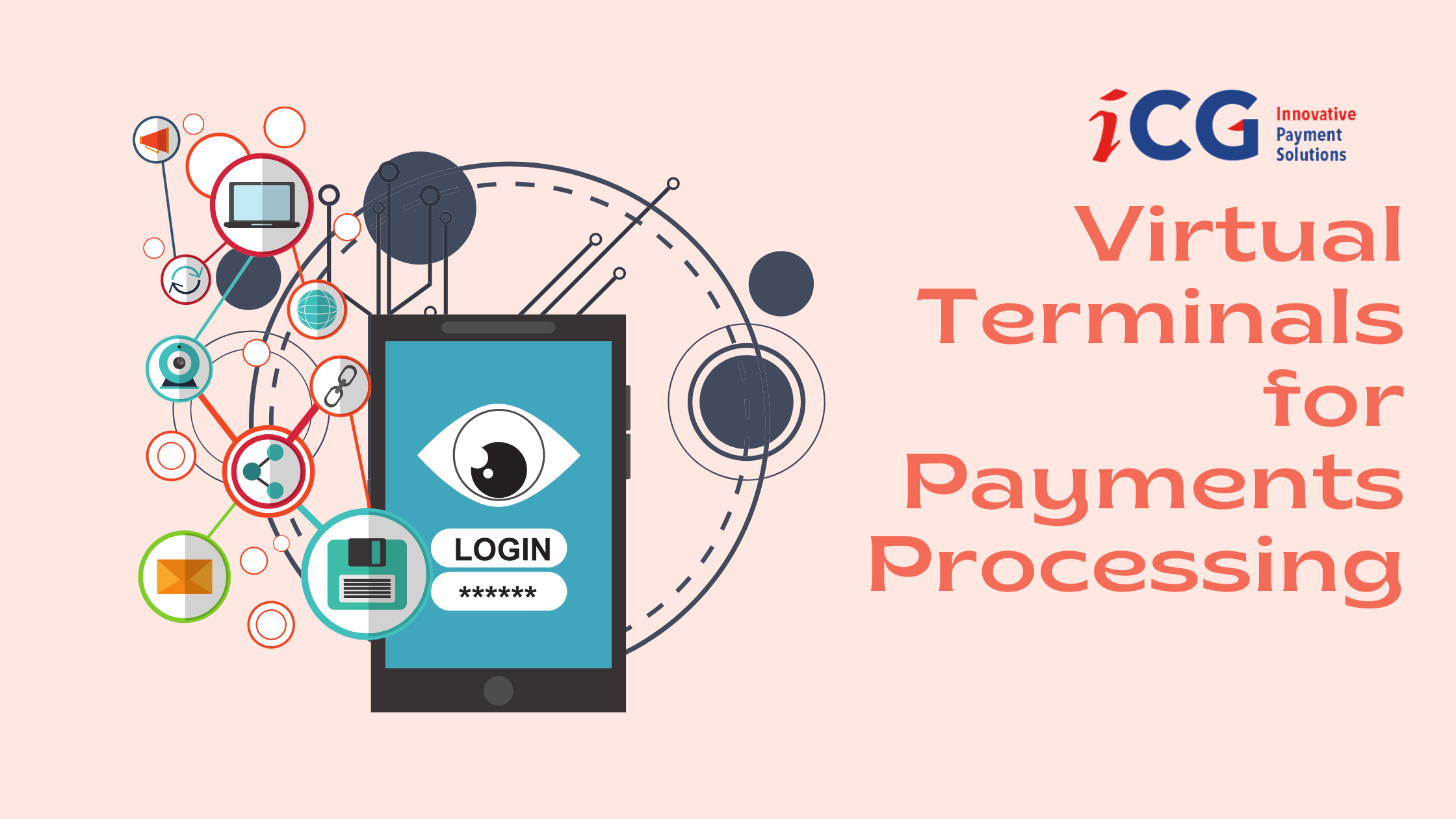 Virtual Terminals for Payments Processing – 5 Benefits
The digitization of banking and accounting processes quickly replaced conventional ledgers with virtual terminals. Now, merchants process and manage their transactions within seconds using secure online digital terminals as their everyday drivers. Advanced virtual terminals are no longer just record-keeping tools; instead, they act as a means to conduct transactions when backed up by a secure payment processor.
This blog discusses the top 5 benefits of adopting virtual terminals for merchants.
5 Benefits of Using Virtual Terminals for Payment Processing
Process Transaction Through Multiple Modes of Payments and Solutions
Studies show that 79% of American consumers have at least one credit card or charge card. Therefore, merchants who never want to turn down a customer's payment need solutions to help them accept payments via different modes. A well-implemented virtual terminal acts as a one-stop solution to multiple payment modes and solutions. With modern virtual terminal solutions, merchants process both online ACH and credit card payments seamlessly on a single platform.
Virtual terminal transactions help merchants process payments in a card-not-present transaction. In such credit card processing situations, the customer processes payments by entering the credit card information such as the card number, CVV, and the pin on a virtual terminal at the merchant's end. Alternatively, the merchant sends a payment link to the customer via email invoicing or SMS payments tech for the customer to log in to the terminal on their own device.
Maintain PCI Compliance
Ideally, merchants should only partner with a PCI-compliant payment processor to accept payments. The PCI compliance helps merchants accept payments from customers without saving sensitive customer information on their POS systems.
Merchants access to the most advanced virtual terminals from anywhere on the planet using an internet-enabled mobile device. Such functionality helps them conduct business on the move using a secure web-based interface. Also, virtual terminals work with conventional brick-and-mortar-based stores, assisting merchants process card payments over a credit card terminal.
Eliminate the Need for Additional Software
The next-gen virtual terminals help the merchants do the following without the need for additional software support:
View approved and declined credit card payments

Avoid void transactions

Upload transaction data as batch files for effective same-day processing
Set up Transactions for Customers
Merchants easily set up both single and recurring payment transactions for their customers using these systems. In addition, they store the generic data for their repeat customers on the virtual terminal to automatically generate, build, and distribute electronic invoices.
Manage Transactions
Virtual terminals act as a ledger for the merchants to view and manage their transactions regularly. The merchants quickly access their payment data and view settled check batches in real-time with advanced systems. They securely store and sync this data with their back-end accounting software, too. Advanced developer plugins automatically sync payment data for a merchant with accounting software like QuickBooks.
User-friendly virtual terminals also have customizable color-coding elements that help merchants segregate and identify transactions based on various parameters.
When choosing a payment processor or a virtual terminal software provider, a merchant should look for a system that is intuitive, PCI compliant, and contains additional features that offer automation and consumer satisfaction. Consider the cost of other software support and training required to get the system up and running, and look for a processor that can help you collect payments via ACH and credit cards. Reach out to one of our experts to know more about our payment solutions.
Date originally published: March 21, 2022