Utility companies deliver essential services that consistently generate high demand, meaning they have a consistent flow of customers and revenue.
Securing such clients for your small bank or credit union can be a game-changer. You can almost be sure you will earn steady transaction fees and other revenue streams.
But winning commercial customers is not always easy, and you need to offer payment processing solutions that are competitive in the market.
Building a payment processing infrastructure is complex, expensive, and time-consuming. It may not be feasible for you if you're a small bank, making it difficult for you to offer competitive rates.
A smart solution would be to partner with a third-party payment processor.
According to a report, Grow from the Right Intro, out of 330 senior executives interviewed, 68% said acquiring new customers is a main benefit of strategic alliances. In other words, forming a strategic alliance with a payment processor will help your bank gain access to new customer segments and expand its customer base.
Payment processors offer two essential solutions in the utility sector:
Hosted Payments

Virtual Terminals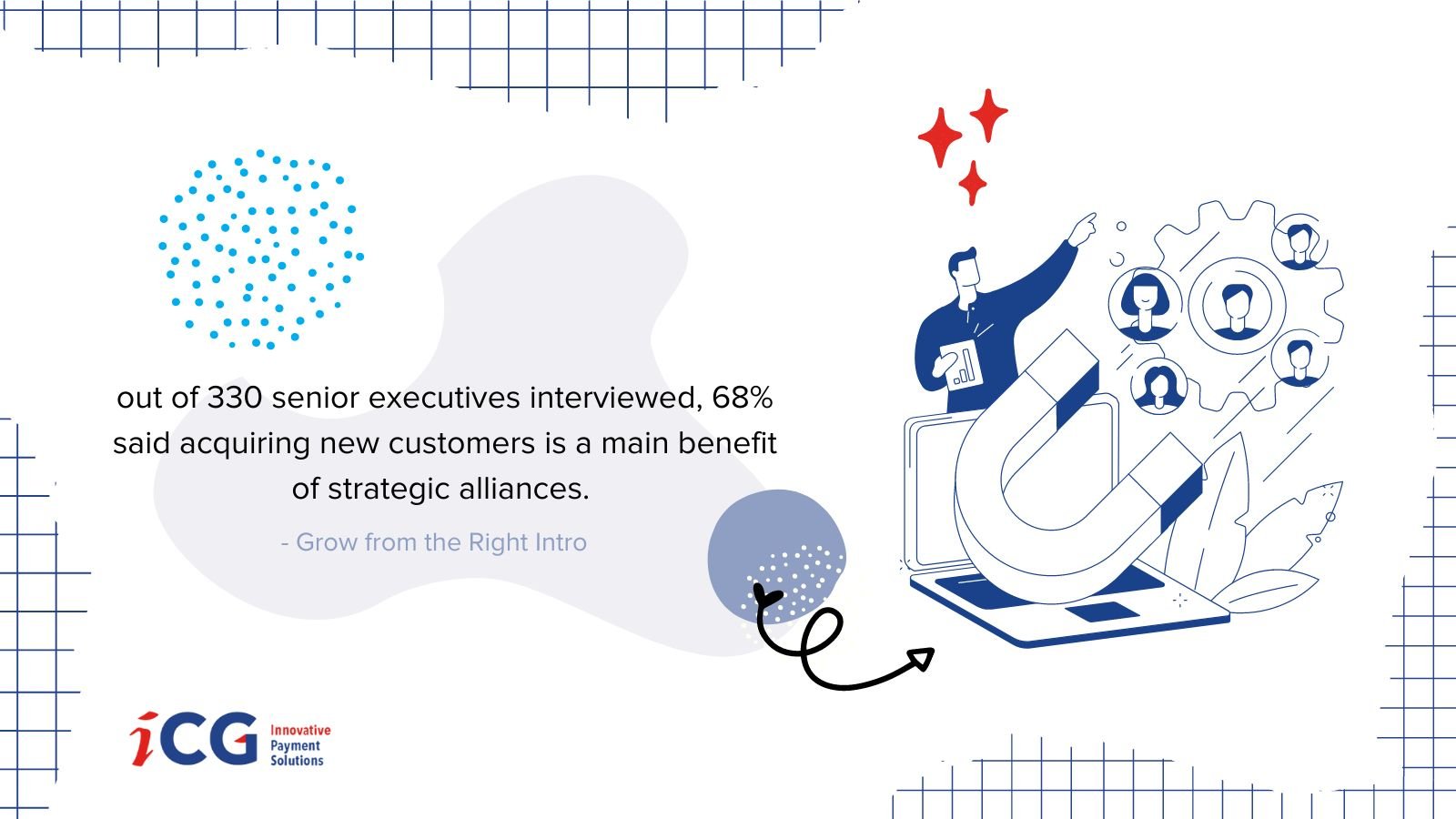 What Are Hosted Payments and Virtual Terminals?
Hosted Payments
Hosted Payments are a type of payment processing service that lets businesses accept payments online through a secure and customizable web-based interface hosted by a third-party provider.
Here's how it works:
A hosted payment portal allows your commercial clients to create a customized payment portal that their customers can access online. A third-party payment processor hosts the payment portal. So, as the bank, you don't have to take care of all the technical details, like security and compliance.

The utility company's customers access the payment portal via a link.

Customers enter their payment information on the payment portal, such as their credit card or bank account details.

The payment processor securely processes the payment and sends a confirmation to the customer, the commercial client, and the bank.

The funds are deposited into the commercial client's account within a few business days.
Virtual Terminals
A Virtual Terminal allows utility companies to accept payments over the phone or through mail orders.
Unlike traditional point-of-sale (POS) systems, which require a physical card reader, a virtual terminal processes transactions using a computer and an internet connection.
Here's how a virtual terminal typically works:
The utility company logs into their virtual terminal account on their computer.

The customer provides their payment information, such as their credit card or bank account details, over the phone or through mail orders.

The company enters the customer's payment information into the virtual terminal.

The virtual terminal securely processes the payment and sends a confirmation to the business and the customer.

The funds are deposited into the company's account.

Additionally on the bank front, the virtual terminal helps bank executives track and manage payments using an online interface, on-the-go.
Benefits of Hosted Payments and Virtual Terminals for Small Banks and Credit Unions
From the definition, it's clear your customers (utility companies) will be able to collect payments smoothly. So, how do banks and credit unions benefit?
Competitive Edge
Many financial institutions still use traditional payment processing systems, which are slow and unreliable.
However, modern payment processors like iCheckGateway.com use innovative payment solutions and advanced payment processing capabilities. By partnering with them, you can offer these solutions to your commercial clients - setting you apart from the competition.
Increased Revenue
When offering a wide range of payment options, you attract new customers — and retain existing ones.
Utility companies process thousands of transactions, which generate additional revenue and help you unlock new revenue streams. In addition, partnering with a payment processor reduces costs associated with payment processing, directly impacting your bottom line.
Improved Security
Today, if you accept ACH payments and credit card payments, you must ensure you have robust security measures to protect your customers' sensitive payment information.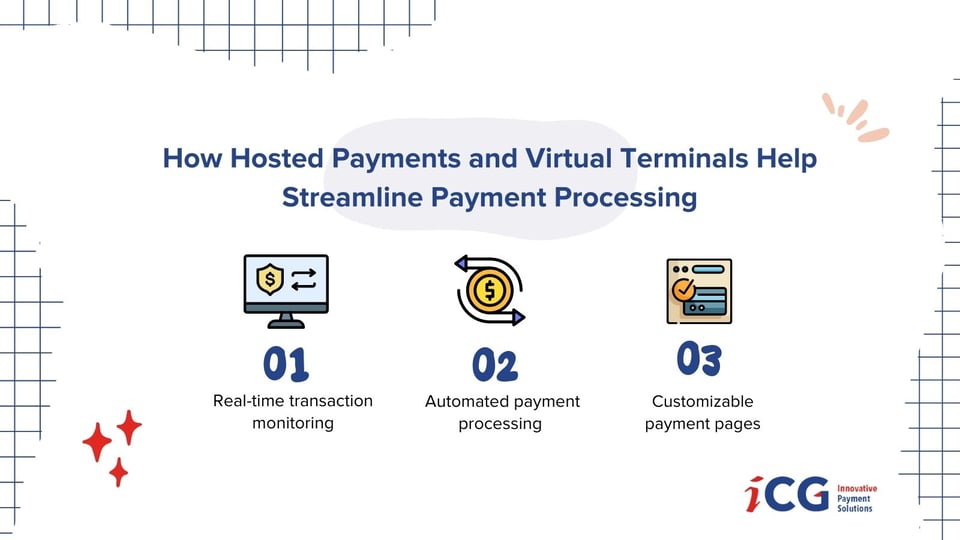 Data breaches are costly in terms of monetary damages and reputational harm. Federal Trade Commission data shows consumers lost more than $5.8 billion in 2021 to fraud.
When getting into a partnership, you benefit from the security expertise of the payment processor partner. The partner will ensure that payment processing systems comply with industry standards such as PCI DSS and that customer data is protected with robust encryption and other security measures.
This helps you build trust and credibility with your commercial clients.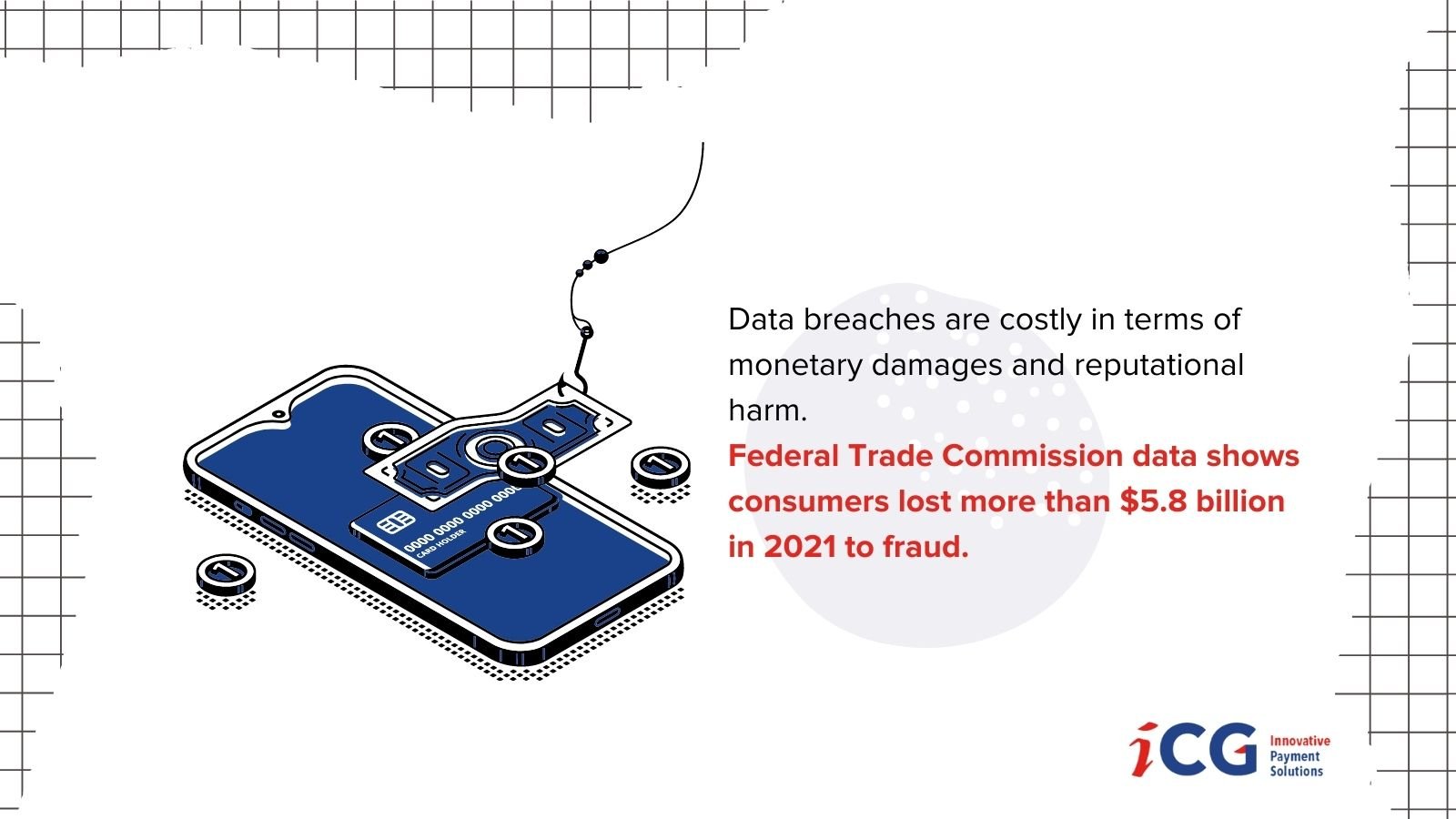 How Hosted Payments and Virtual Terminals Help Streamline Payment Processing
Real-Time Transaction Monitoring
Unlike when you had to wait for the transactions to be processed manually, hosted payment solutions and virtual terminals give real-time monitoring and reporting capabilities.
With this, you can track payment activity and reconcile accounts more efficiently. This helps reduce the need for manual reconciliations and makes it easier to identify and address any discrepancies or issues.
Automated Payment Processing
Utility companies mostly deal with recurring payments like for electricity, water, and internet bills.
Leveraging the partnership with a payment processor, utility companies can establish recurring payment schedules for their customers, which are seamlessly and automatically processed through the payment processing system.
Customizable Payment Pages
Customizable payment pages allow utility companies to tailor the look and feel of their payment pages to match their branding and provide a seamless payment experience for their customers. This helps build trust and increases the likelihood of successful transactions.
Key Factors When Implementing Hosted Payments and Virtual Terminals
"Perceived risks for strategic partnerships, the main ones were: partners' disagreements on the central objectives for the relationship, poor communication practices among partners, poor governance processes, and, when the market or other circumstances change, partners' inability to identify and quickly make the changes needed for the relationship to succeed."
What should you consider when forming a partnership to avoid these pain points?
Integration with Existing Systems
Can the payment processor integrate seamlessly with your systems? Check whether the payment processor supports the same programming languages, databases, and operating systems.
Also, check if they have an Application Programming Interface (API).
Security and Compliance
This is one of the most important factors. With many customers preferring payment methods like credit card, debit card, and ACH payment, ensure that the payment processor is secure and compliant with industry standards.
Scalability
Choose a partner that can grow and adapt to meet the changing needs as you expand your customer base and the transaction volume increases.
Check if the processor can handle large volumes of transactions and whether they can easily add new payment methods or features as needed.
Success Stories
Empower Federal Credit Union - Worldpay Partnership
Thanks to a partnership with Worldpay, Empower Federal Credit Union is now offering merchant services in addition to their existing deposit and loan services. The collaboration allows Empower FCU to streamline their processing and reduce fraud associated with using multiple processors.
By choosing Worldpay's all-in-one solution, Empower FCU experienced a 50% reduction in fraud losses. Moreover, Worldpay's expertise in serving merchants and commercial customers helped Empower FCU to gain valuable insights into improving its services.
Yolo Federal Credit Union - Co-op Solutions Partnership
Yolo Federal Credit Union (Yolo FCU) recognized the importance of fintech and sought a processing partner to help them navigate the rapidly evolving financial landscape. Their goal was to find a trustworthy partner to facilitate a seamless transition to a new credit/debit processing platform.
Yolo FCU teamed up with Co-op Solutions (formerly CO-OP Financial Services). The results?
Significant cost savings for their credit and debit processing.

Able to provide more efficient and personalized services to their members, thereby deepening member engagement.
Partner with iCG
"I've been promoting and recommending them for years. Their concern for detail safety and security and the customer service is above excellent. We've been utilizing their services for more years than I can count."
—Alan E Cronin Sr
At iCG, we'll help your bank or credit union grow. We simplify complex payment processes.
Besides hosted payment and virtual terminals, we also offer solutions like:
ACH Processing

Email Invoicing

Mobile Payments

SMS Payments
Book a presentation call with us to learn how to make payment processing easy for your commercial accounts.