As the adage goes, customer satisfaction is king.
An impressive 68% of consumers are willing to pay more for products and services from a brand known for exceptional customer service experiences.
So, how does a payment processing partner help independent software vendors (ISVs) in this?
Integrating advanced payment processing solutions with your management software will streamline operations, improve cash flow, and enhance the overall customer experience.
Let's show you how to revolutionize your HVAC or plumbing business and create lasting customer relationships.
The Marvel of Strategic Payment Processor Partnerships
Success is a team sport. Just as a football team relies on each player's unique skills to win games, businesses benefit from partnering with specialized providers that bring valuable expertise to the table.
According to Forrester Consulting, "on average, partners contribute 23% of overall company revenue."
Here's how strategic partnerships can bring innovation and success to your company:
Improved Cash Flow
"Small businesses that accept four or more payment options bring in 7x more annual revenue than those that accept fewer than four payment options." —Weave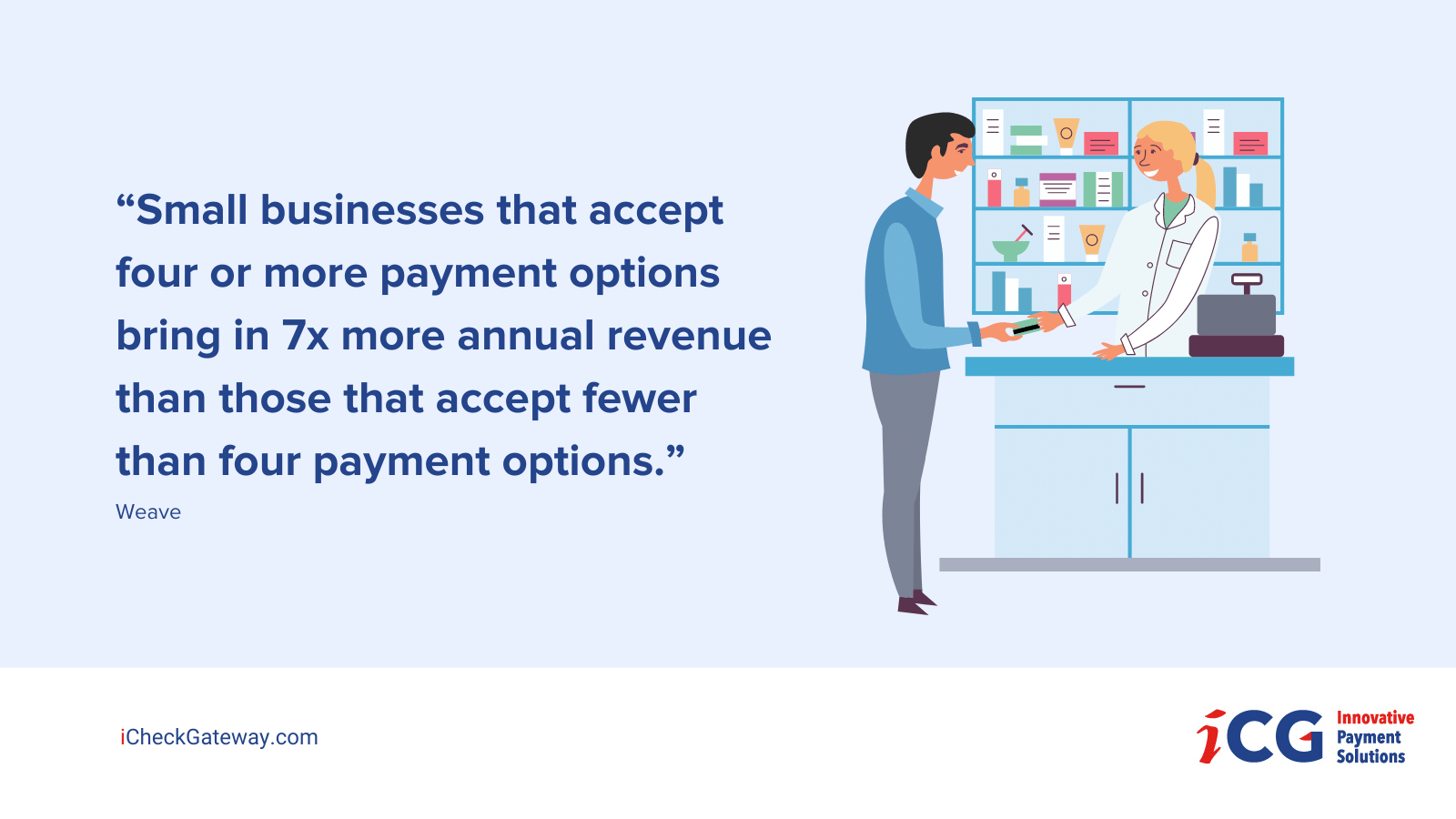 Consumers are continually seeking convenience and simplicity. Integrating various payment options, such as credit cards, ACH transfers, and mobile payments can significantly improve your business's bottom line.
This approach makes it easier for customers to pay for services and helps reduce payment delays, ensuring a steady cash flow.
Reduced Processing Costs
Your company should constantly search for ways to lower expenses without sacrificing quality. And one often overlooked area is payment processing costs.
A well-chosen payment processor partner offers you preferential rates and fee structures tailored to the specific needs of your HVAC/plumbing business. This can include:
Lower transaction fees

Waived monthly fees

Reduced rates for high-volume transactions
Additionally, partnering with a payment processor that offers advanced payment processing solutions also helps you reduce manual, labor-intensive tasks associated with billing and payment management.
By automating these processes, your business can save on administrative costs and streamline operations.
Enhanced Customer Satisfaction
Word-of-mouth referrals and repeat customers are invaluable in the plumbing industry, so delivering exceptional customer satisfaction is paramount.
A strategic payment processor partnership plays a significant role in enhancing the customer experience and fostering long-term loyalty.
As we mentioned earlier, offering diverse payment options caters to customer preferences and simplifies the payment process. This flexibility, combined with a secure and user-friendly payment system, significantly impacts customer satisfaction.
Advanced payment processing solutions also enable you to:
Provide real-time payment processing, reducing the time your customers must wait for transactions to be completed.

Offer invaluable customer support, ensuring that any payment-related issues are promptly resolved.
Streamlined Operations
A key aspect of streamlining operations is integrating payment processing solutions with your existing management software.
This integration enables your company to automate and centralize key tasks, such as invoicing, payment tracking, and financial reporting. By consolidating these functions within a single system, you can eliminate redundancies and improve overall efficiency.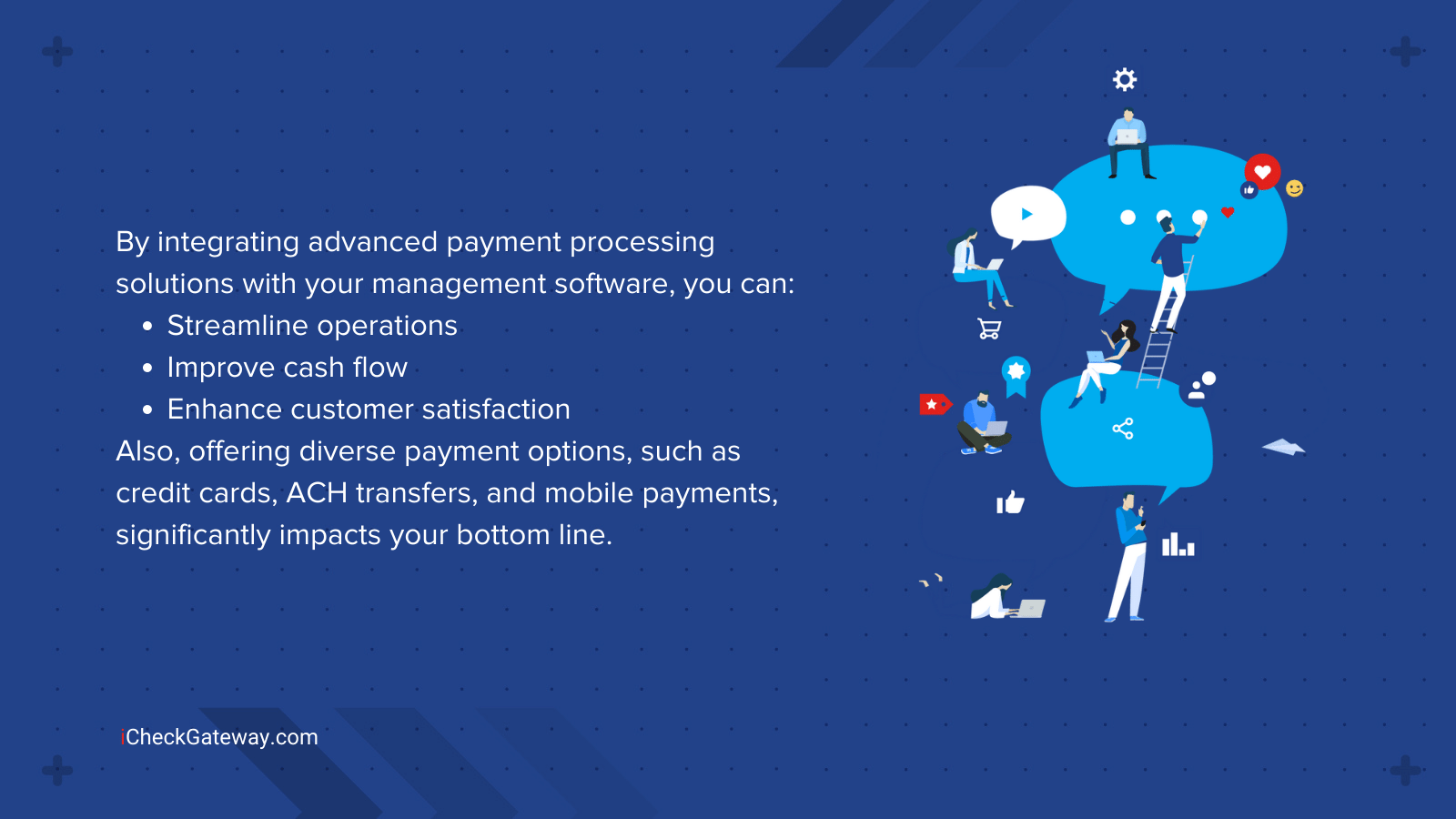 Partnerships to Consider for an HVAC/Plumbing Company
The strategic partnership between Apple and IBM, formed in 2014, is a prime example of how two industry giants can collaborate to create innovative solutions and revolutionize their respective markets.
"By 2025, nearly a third of total global sales are predicted to come from ecosystems (cross-industry players working together to create solutions)." —McKinsey & Company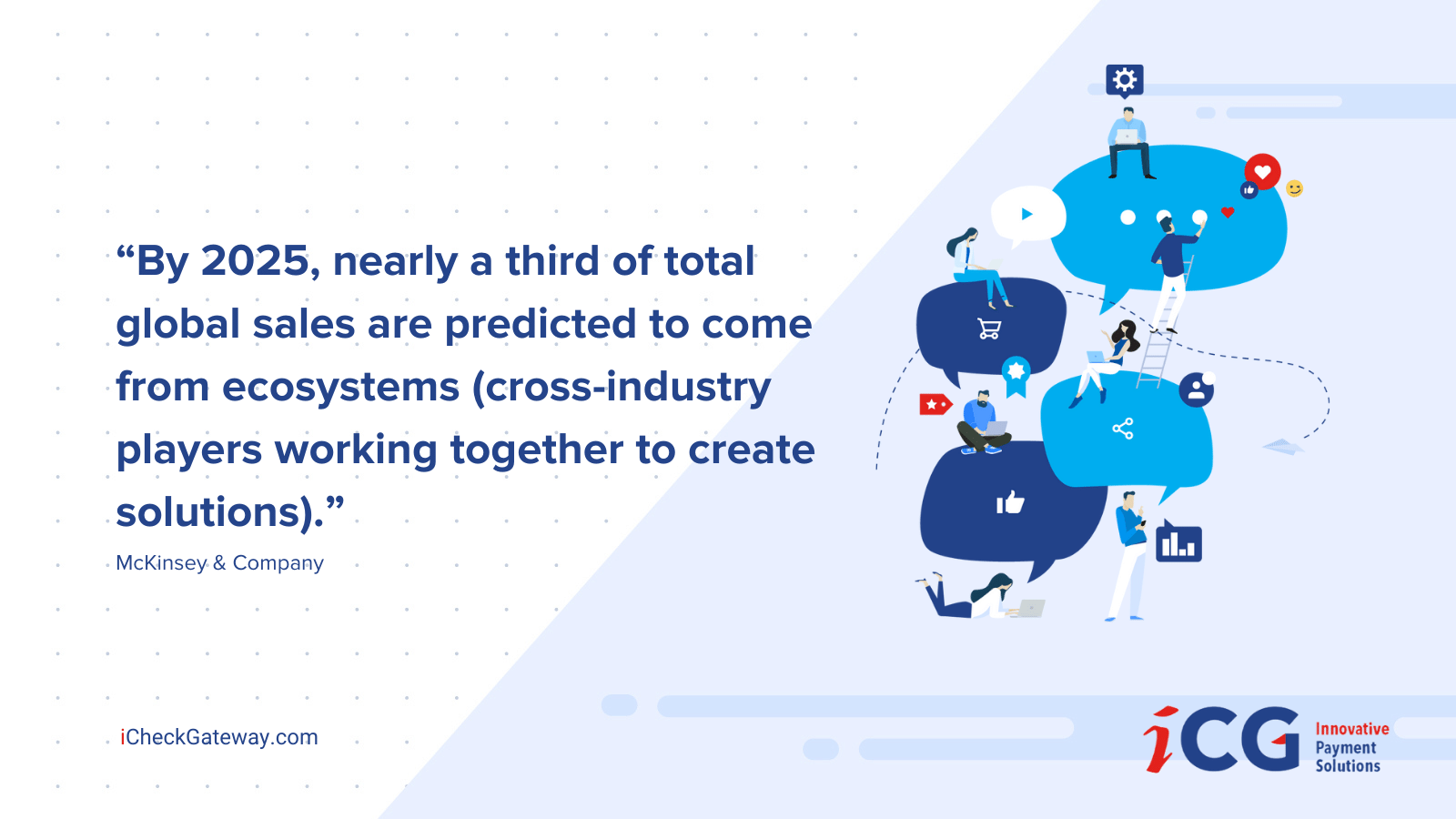 In the same vein, your HVAC/plumbing company can significantly benefit from forging strategic partnerships with various industry players to optimize operations, enhance customer satisfaction, and drive growth.
Here are some common types of strategic partnerships that your company can leverage:
SaaS Payment Partnership
SaaS payment solutions offer you a combination of advanced payment processing technology and cloud-based software.
These companies offer a range of services, including:
Credit Card Processing

ACH Transfers

Mobile Payment options

Hosted Payments

IVR Payments

Email Invoicing

Virtual Terminal

PCI Scope

Financial Institutions Partnership
Collaborating with banks or other financial institutions has numerous benefits, such as:
Access to financing

Specialized merchant services

Preferential rates

Cash management solutions

Expert financial advice
Marketing and Advertising Agencies Partnership
These companies will help you grow your customer base and elevate brand recognition. What more do you get in this partnership?
Targeted marketing strategies

Performance tracking and analysis

Engaging content creation
The Formula for Successful Strategic Processor Partnerships
Choosing the ideal partner for your HVAC or plumbing company is like discovering the perfect recipe for success.
Consider these vital ingredients when forming a strategic processor partnership:
Perfect Pairing

- Seek a partner who shares your values, vision, and understands your industry. Harmony in company culture is key.

Seasoned Expert

- Opt for a partner with a proven track record in delivering results for HVAC and plumbing companies. They should fill any gaps in your capabilities. For example, at

iCheckGateway.com

, we have empowered ISVs through innovative payment solutions since 2008.

Cost-Effective and Lean

- A strategic partnership should save costs and streamline operations. Find a partner who can trim the fat and keep things efficient.

Future-Proof

- As your business expands, so will your needs. Will your partner scale with you and adapt to your evolving requirements?

Compliance Connoisseur

- Stay ahead of the regulatory curve with a partner who can guide you through complex industry regulations and standards like reducing your PCI scope.

Tech-Forward Innovator

- Partner with a trailblazer who invests in cutting-edge technology and innovation, keeping you at the forefront of the industry.

Top-Notch Support

- Don't settle for less than exceptional customer service. Pick a partner that's responsive and always ready to address your needs.
Success Stories
Housecall Pro and QuickBooks
Housecall Pro has experienced remarkable growth and success by partnering with QuickBooks, one of the leading accounting software solutions in the market. This strategic alliance has enabled Housecall Pro to offer an all-in-one solution for HVAC and plumbing businesses, streamlining their daily operations and improving overall efficiency.
The partnership with QuickBooks allowed Housecall Pro to enhance its service offerings. They provide an integrated platform for businesses to manage customer records, jobs, employee tracking, and payment processing.
By incorporating QuickBooks' seamless and automated accounting features, Housecall Pro users can now effortlessly manage their finances without double-entry, ultimately saving time and reducing the risk of errors.
Furthermore, integrating QuickBooks into Housecall Pro's platform has significantly contributed to the software's ease of use and adaptability. With a single click, businesses can import their job history, customer database, and custom price lists, ensuring a smooth transition and increasing user satisfaction.
Is a Partnership Right for Your HVAC/Plumbing Business?
To know if a strategic processor partnership is suitable for your company, consider examining the following aspects of your business:
Business Goals

- What are your long-term objectives and growth plans? A strategic partnership should align with your goals, helping you achieve them more effectively and efficiently.

Processing Needs

- Evaluate your company's payment processing requirements, such as the volume of transactions, preferred payment methods, and the need for recurring payments. Ensure the potential partner can cater to these needs and offer scalable solutions as your business grows.

Current Operations

- Analyze your existing payment processing system, including any pain points or areas for improvement. The partnership should solve these issues, leading to streamlined operations and increased efficiency.
Unlocking the Power of Strategic Processor Partnerships
When it comes to optimizing payment processing operations, the secret lies in taking advantage of the unique opportunities of such collaborations.
What should you do?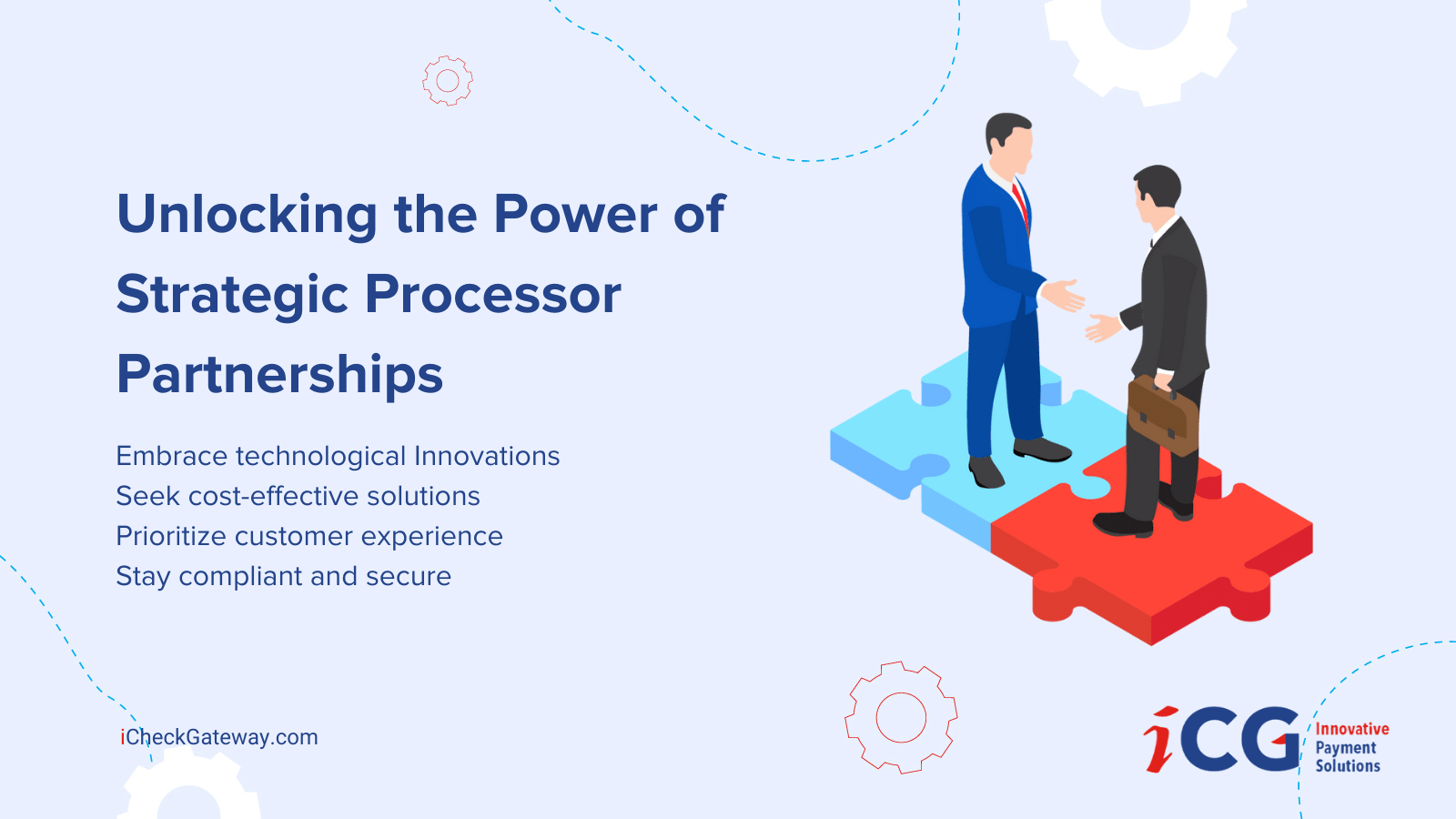 Embrace Technological Innovations

- Stay ahead of the curve. Adopt the latest payment processing technologies offered by your partner. From mobile payment solutions to real-time transaction analytics, these innovations can streamline your operations and provide valuable insights to enhance your decision-making.

Seek Cost-Effective Solutions

- Be proactive in identifying and implementing these solutions to maximize your return on investment and reduce operational expenses.

Prioritize Customer Experience

- As the saying goes, "the customer is always right." Use the expertise and resources available through your partnership to create seamless, convenient payment experiences for your clients. This might involve offering multiple payment options, simplifying the payment process, or implementing personalized payment plans.

Stay Compliant and Secure

- Work closely with your partner to maintain compliance with industry regulations like

reducing your PCI scope

and ensure the highest security standards are in place to protect both your business and your customers.
Conclusion
If you're an ISV in the HVAC or plumbing industry and are ready to elevate your payment processing capabilities, consider partnering with iCheckGateway.com (iCG).
Our comprehensive payment solutions and commitment to excellence make us the ideal partner for your business. Schedule a call with us today to learn more about how iCG can help transform your payment processing.